What Nero USBxCopy can do:
With the Nero USBxCopy software you are now able to create a Raspberry Pi OS on multiple SD cards at the same time. With the option 'On' or 'Off' you can determine if the last settings should be saved. To better protect your data, USBxCopy now supports 'secure erase'. It completely removes sensitive data from your USB sticks by overwriting them.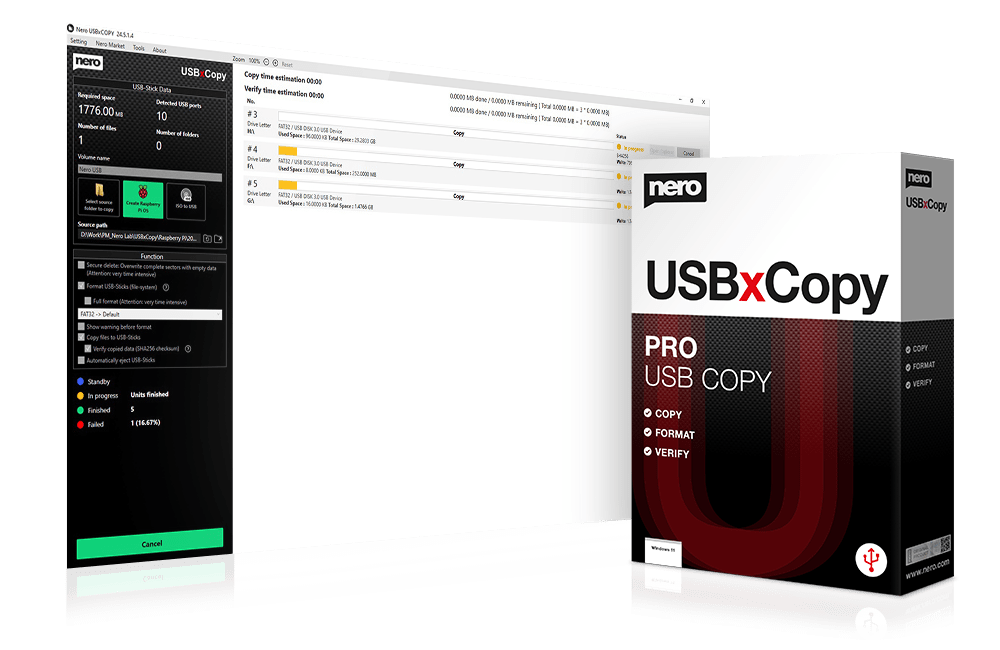 Overview

The Nero USBxCopy software automatically detects how many devices are connected to your computer and gives you an instant overview of the format, size, and status of each device.

Formatting

Once all your devices have been detected, you can specify the source or path of the data to be copied. You can choose to format the devices to FAT32, NTFS or exFAT and start the copy process simultaneously

Full control

Nero USBxCopy does more than just copy files: Using an automatically generated checksum, the system checks each device and displays the copy status in color. The finished devices can be automatically ejected by the software, while the built-in counter lets you never lose track of how many copies have been completed.