One platform
All of SEO
Rankings, on-page, backlinks, and reports — all in one easy-to-use toolkit.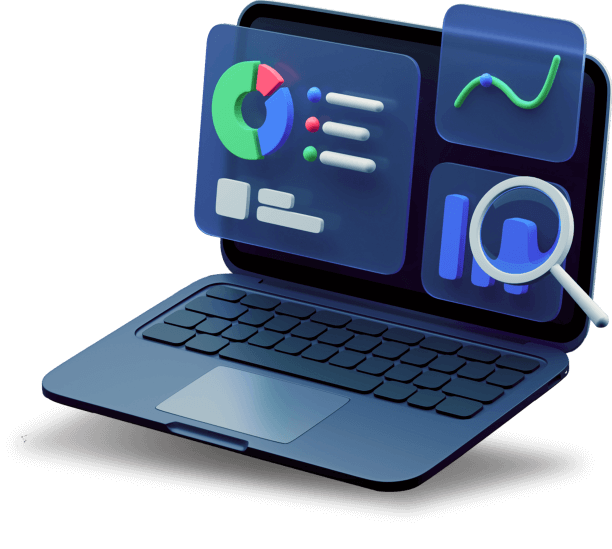 One-stop SEO software
Looking for SEO solutions to help your site rank on Google? SEO PowerSuite holds enough tools for an SEO campaign of any caliber. It's got everything crucial for the SEO industry: from an SEO analysis tool to keyword research tools, to backlinks checkers, to content editors, to PPC ads optimization, and much more. Frankly, there is no SEO tool available elsewhere that's not already a part of SEO PowerSuite. With its intuitive UI and a wealth of pro-level features, it's a perfect SEO tool for newbies and SEO experts alike.
Competitive pricing
SEO PowerSuite covers all search engines and offers unlimited sites, keywords, and backlinks to track, and the best part is that many of those features are available for free. The catch? There isn't any. Because it's a desktop SEO tool, we don't have to pay for hundreds of servers to process your data. That's why SEO PowerSuite is at least 3X cheaper than other SEO software tools — and infinitely more flexible and feature-rich. The cross-platform software meets the needs of anyone in the industry, be it an individual SEO professional or a large SEO agency.
Fully automated SEO software
A 2-minute setup is all it takes to automate your SEO jobs, from rank tracking, site audits, and backlink checks to reporting. SEO PowerSuite lets you schedule tasks at any time and frequency — have all the research done and SEO data ready by the time you walk into the office. Millions of SEO issues are tackled daily with our customizable automation software.
Custom SEO solutions
If you have experience with search optimization tools, then you probably know they tend to be very controlling over the ways you can manipulate their data. Not us. We give you every single option there is. You can choose search engines and locations, sort and filter the data to get revealing SEO insights, customize the way SEO analytics is presented, and even export it to be used elsewhere across businesses and SEO campaigns.
Branded SEO reports
SEO PowerSuite's reports are white-label, customizable, and responsive, so they look their best on any device. Sharing is super easy too: a click of a button will upload your report to the cloud and give you a shareable link. The automatic report mailer will deliver reports to clients on your schedule, as a direct link or attachment, in a plain text or custom HTML email. Set up the search engine optimization software to assist in your daily routine — and watch your client relationships improve dramatically.

What's inside?
Comprehensive (SEO) search engine optimization involves keyword research and rank tracking, on-site optimization, backlink analysis, and link building. The four tools inside SEO PowerSuite will make sure every step of your SEO campaign is taken care of.
Get the most accurate SERP analytics to back your SEO strategies. See the score how well your pages are optimized. Grow your domain authority with quality backlinks. Research competitors to hack their optimization techniques. Do your website optimization, and drive more convertible traffic from Google with powerful SEO software tools.

Professional License Includes
4 tools (Rank Tracker, WebSite Auditor, SEO SpyGlass, LinkAssistant)
Unlimited keywords to track
Site crawling & auditing
In-app content optimization
Backlink tracking & link auditing (unlimited)
Link prospecting
& outreach (unlimited)
Saving projects
Dedicated query processing system for captcha-free checks
Scheduled SEO tasks
Printing reports on paper (with watermarks)
Saving reports in PDF (to a computer or to the SEO PowerSuite cloud)
Scheduling reports and report delivery
Data export in .csv, .sql, .html
FAQ
SEO Powersuite is a toolkit made up of 4 tools that cover every aspect of SEO — keywords, rankings, backlinks, on-page and content data, mobile SEO, local SEO, social media, analytics, and reports.
4 tools that make up SEO Powersuite are Rank Tracker for rank tracking and keyword research, WebSite Auditor for on-page SEO and technical SEO audit, SEO SpyGlass for backlink research, and LinkAssistant for link building and outreach. Besides, there is a fresh online backlink checker as well as backlink API access for enterprise users.