Driver Easy – Single Computer License / 1 Year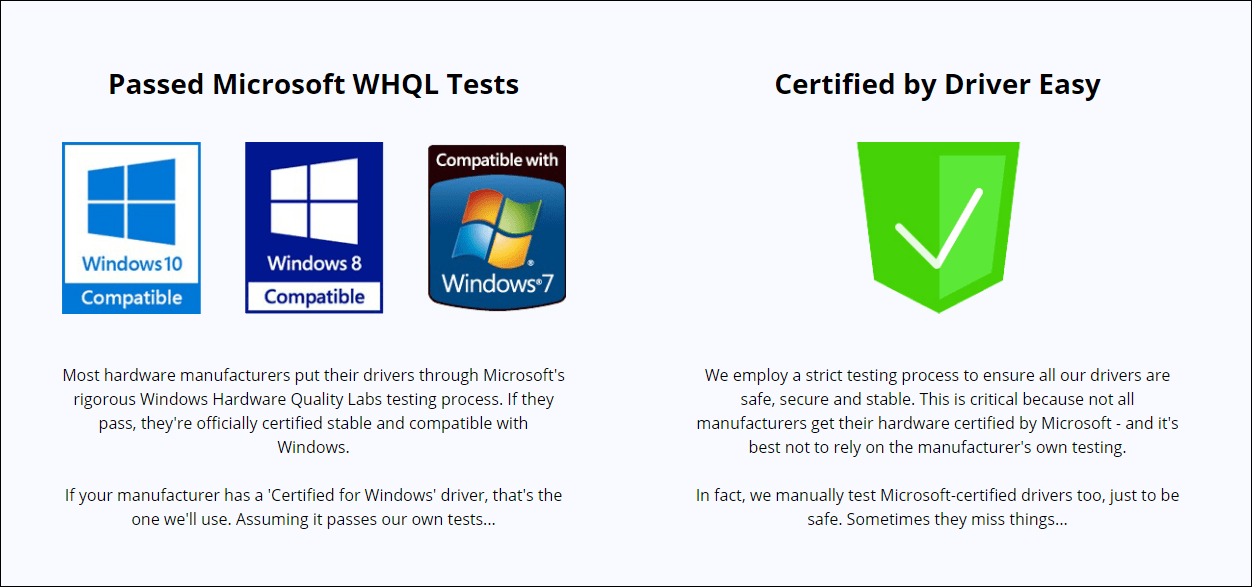 Automatically detect all missing, outdated or mismatched drivers
One click to update all drivers
All drivers certified
No internet? – Scan offline then download the right network driver on another PC
Safe restore: roll back to the previously installed driver
High speed download
Create a restore point automatically without losing any data
View detailed hardware info with embed CPU-Z
Automatically protect your computer by doing a full backup of your system
Remove a driver – just click Uninstall
Update to the latest version automatically
Professional technical support – fix your PC problems
Driver Easy – Single Computer License / 1 Year
If you don't like it, tell us within 30 days, and we'll give you your money back. All of it. Immediately. No questions asked.
All drivers certified 
We use only genuine drivers, straight from your hardware manufacturer. And they're all tested and certified – either by Microsoft or by us. Or both.
How much is your time worth?
Even if Driver Easy saves you only an hour or two, it will more than pay for itself.
No more painstaking, fruitless hours searching for drivers. No more dodgy download sites full of adware and spyware. No more phishing scams. Just a one-off secure payment of $29.95 USD, (INR -2141 + 385.53 GST)and you'll have a 1-year license that you can use to find & install drivers, and keep your PC in tip-top shape.